Atola Disk Recycler


_The Atola Disk Recycler is an absolutely new and innovative tool for disk recertification.

_This scriptable high-speed disk drive tester, wiper and repairer is built for professional hard
_disk recycling applications. It guarantees full disk recertification when the condition of the hard
_disks is unknown (as long as there are no major mechanical or pcb issues).

The product can be operated either via host software with Windows 7 or 8 (32 or 64bit), or stand-alone
via a script uploaded onto a USB flash stick.

The Atola Disk Recycler system includes: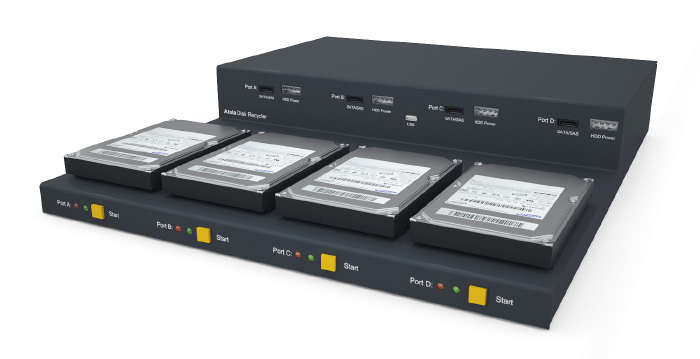 One or more (up to 200) 4-port Atola Disk Recycler units;

Windows control software (runs on a separate PC) with
included editor to write your own scripts (incl. demo scripts).


The maximum number of Recycler units in one network is 200.  Each unit
has 4 ports, which means you can control up to 800 ports simultaneously
with only one Atola Disk Recycler software instance.

The recycler system is specifically designed to handle a large number of hard disk drives in one network. All ports are completely independent, and the failure of one or more hard drives has no impact on the other ports. You can even assign completely different tasks to each port in the network, and all tasks will still run simultaneously without affecting each other in any way.

The Atola Recycler provides high speeds of up to 28 GB/min, ensuring the highest level of efficiency.

Common questions:
   Speed  
    - At first this allways depends on the drive being tested and secondly on the type and number of commands used in a script.   
      The Atola Disk Recycler provides a powerful script editor with over 80 commands to test and handle the hdd. One can easily
      write different scripts to sort out drives of different quality in a first pass - and then to continue with other scripts, depending
      on the quality of the first pass.

   Warranty, support, certification
    - warranty & support in Europe  (in english and german) !   
       we include a one years warranty (bring in to Vienna, Austria)
    - the software for the host pc is included - future upgrades are downloadable for free 
    - we offer optional add on products which are only available through us
    -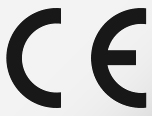 tested and approved for the units baught through Atola Europe Distribution sales channel

Features:
Custom scripts (over 80 commands possible). Editor included;

Reports & logs. Printing supported;

custom fields for universal reporting;

(Enhanced) Security Erase

1

) and linear pattern erase support;

HPA/DCO control  2);
complete and/or short SMART report;

3

)
information about selectable SMART attributes;  *)


Seek, Transfer Rate, surface scan testing;

Custom/Vendor Specific ATA command support;

Custom SCSI commands for SAS drives;

Checksum calculation: MD5, SHA1, SHA224, SHA256, SHA384, SHA512;

Lock/Unlock commands (ATA Password set/remove);

Bad disk repair (sector remapping);

Fast internal database with CSV integration.

Stand-alone mode support (without host PC software).

The Highlights:
Expandability to up to 800 SAS/SATA drives

Free software updates and support;

User friendly interface;

Easy to use editor with integrated help to compose your own custom scripts;

Individual control of all hard disk drives;

Professional testing, wiping and repairing;

High processing speed of up to 28 GB/min;

Reporting system;

Customizable to your needs;

Easy 2-click firmware update on all units;

Grid view. The alternative main window mode which is helpful for customers with many units.
1) Ehanced and/or standard Security Erase if supported by HDD
2) HPA (= Hidden Protected Area)
__is often used to store data which should not be accessable during standard operation but for booting or diagnostic operations.
__For recycling this hidden area can be deleted and its space will become part of the standard hdd area.
__DCO (= Device Configuration Overlay)         
__It contains proprietory information for the hdd and is used mainly to set hdd from different manufacturers to the same,
__i.e. usually lower size than the actual native size of the hdd. On disk recycler one can set a lower native size of the hdd.
3) Several SMART attributes are used differently from the the hard disk manufacturers,
    therefore its better only to judge a drives status on a few attributes only: 05, 183, 184, 188, 196, 197, 198, but ...
    SMART values will picture the moment, but will never grant that a drive wont have an issue in very short time !
    The above attributs/values can be used to fase out really defect drives, but SMART values shouldnt be used
    to avoid secure (but time consuming) read/write/compare tests.

There is no way to exclude specific defect areas of a hdd besides the standard repair feature. Infact, if a specific higher number
of sectors is defect, its definitely not recommendable to prepare such a drive for reusage.

Optional Add Ons:

 - SATA to 2,5" HDD IDE adapter
 - SATA to 3,5" HDD IDE adapter
 - 4xHDD Rack with fan - trayless for quick and smooth hdd exchange
 - special 3,5" to 2,5" hdd frame - especially modified for our 4xHDD Rack

_
PC software for Atola Disk Recycler:

Grid View for customers with more units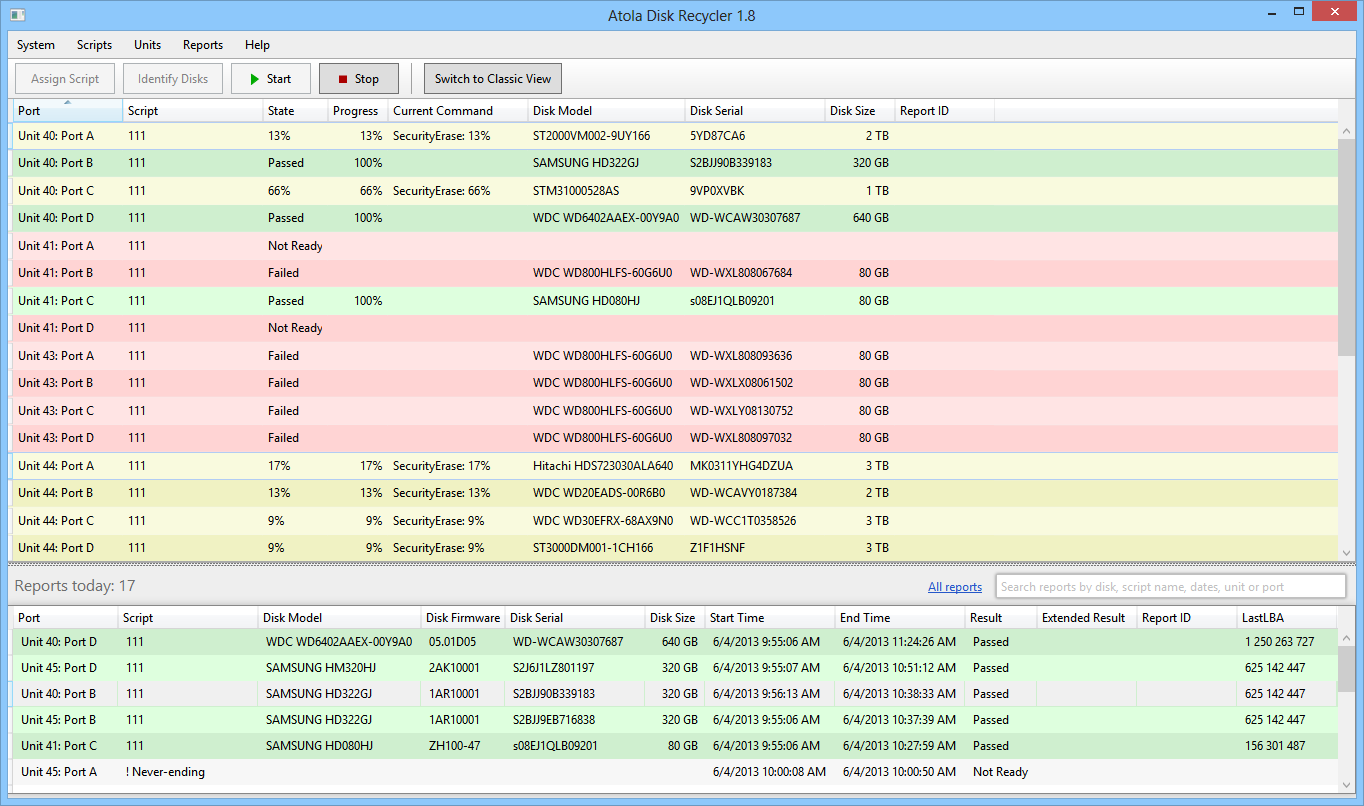 ---